Andrews Removals offer secure storage in Gloucester – Contact us today for details.
Check us out on facebook: https://www.facebook.com/pages/Andrews-Removals-Gloucester/162757027107473
Sometimes it is necessary to store furniture and effects for periods of time. Whether the storage is for a short or long period, Andrews storage system will ensure the safety and well being of your possessions.
If you are,moving house, travelling the world or just de-cluttering, Andrews removals can look after your storage needs, and are pleased to provide two flexible storage systems: –
Storage rooms where regular access is required
Storage containers, a more economical solution where regular access is not required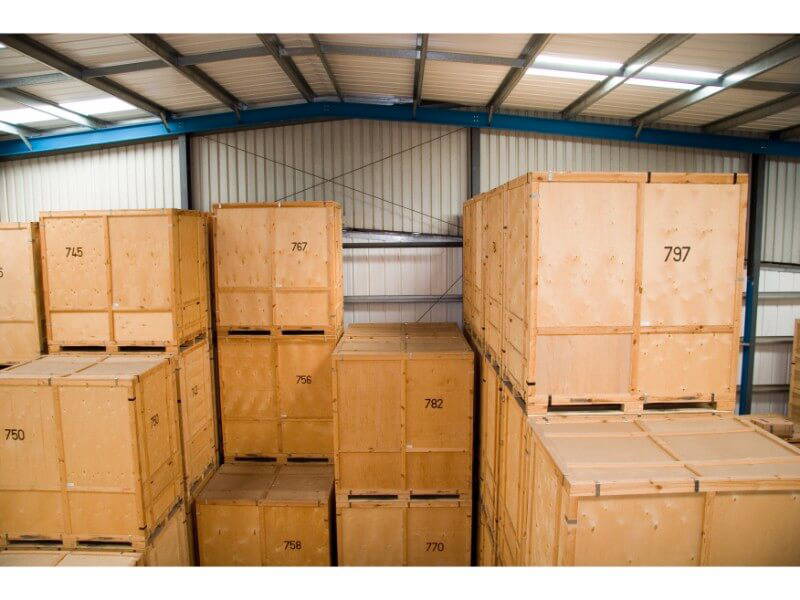 STORAGE IN GLOUCESTER FROM 


£10.00 PER WEEK 
After preparation, in the same way as a house-to-house move, the house contents are packed directly into specially constructed containers, which are sealed up in your presence. At the warehouse, the containers are placed into their designated position for storing until such time as you require the goods returned. This system has many advantages. Possessions cannot be mislaid and containers will keep out dust and protect fabrics. A container also completely separates your property from that of any other customer.
SELF STORAGE GLOUCESTER & MOBILE SELF STORAGE GLOUCESTER, CHELTENHAM & TEWKESBURY
We offer two self-storage options, saving you money over traditional self-storage facilities.
With our self-storage, simply bring your items to our warehouse and we'll help you load them into a storage container. Contact us for more information or to arrange a time to bring your goods for storage to us.
Our mobile Self storage brings our warehouse right to your door. Simply book a time for our storage container to be delivered to your door, you fill it with your belongings, and we'll bring it back to our warehouse. Delivery and collection of our container to your door is chargeable, but please contact us for the details of this offer.
How much storage space do you need?
Our storage crates hold roughly 250 cubic feet, which is about 35 square feet. To store the entire contents of a one bedroom flat, you'd generally need two Self storage containers
Storage in Gloucester – Document Management
Every business has paperwork that is not needed on a daily basis that can't be thrown away. Our Archive Management in Gloucester is the perfect solution. Our secure, dehumidified warehouse provides the perfect place to store your important documents.
Andrews Removals Archive Management in Gloucester provide safe and secure document storage for your business
Documents can be retrieved swiftly from our storage facility and
delivered to our customers – on the same day if required.
Boxes sealed and stored in humidity-controlled warehouses, protected by intruder alarms and smoke detectors.
Advanced computerised system.
Comprehensive audit trail ensures full compliance with all relevant data protection legislation.